Religious authority in the moral maze
Has the church lost it? Does it matter?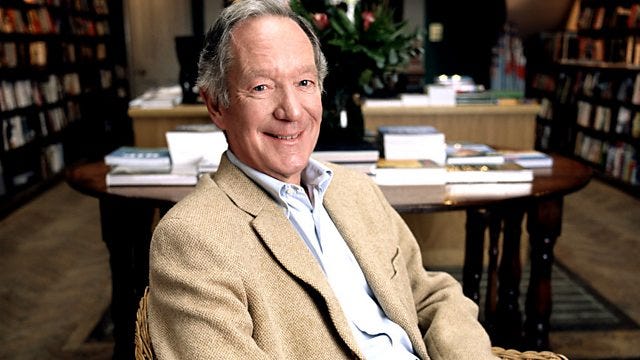 Michael Buerk, chairman of BBC Radio's Moral Maze
On BBC Radio's Moral Maze this week, we discussed the moral authority of organised religion.
A report by the Independent Inquiry into Child Sexual Abuse has described a culture of deference in the Church of England which meant that perpetrators were allowed to hide and, when exposed, were often given more support than their victims. On the Maze, we asked whether Britain's churches have lost all moral authority as a result of such scandals, or whether this has occurred as a result of a more profound decline in religious faith. Can such authority be repaired by good works? Some think the decline of religious authority is nothing to worry about or even something to celebrate, since individuals can make up their own morality. Others think that religion is essential for moral rules, and that its decline means a moral free-for-all and social disintegration.
My fellow panellists were Giles Fraser, Mona Siddiqui and Andrew Doyle. Our witnesses were Dr Ed Condon, canon lawyer and Washington DC bureau chief of the Catholic News Agency; the Rt Rev Philip North, Bishop of Burnley; Francesca Stavrokopoulou, professor of Hebrew Bible and ancient religion at Exeter university; and the Rev Stephen Trott, vicar of Broughton and Pitsford in the Peterborough diocese and a Church Commissioner.
You can listen to the programme on BBC iPlayer here.
Recent posts
Premium subscribers can read my latest exclusive post, suggesting that intemperate attacks on religious believers in public life such as Amy Coney Barrett exude more than a whiff of cultural panic, by clicking here.
And you can read my previous post that's available to everyone, arguing that it's time to address the deeper problem beneath the sick joke of the UN Human Rights Council, if you click here.
One more thing…
This is how my website works.
It has two subscription levels: my free service and the premium service.
Anyone can sign up to the free service on this website. You can of course unsubscribe at any time by clicking "unsubscribe" at the foot of each email.
Everyone on the free list will receive the full text of pieces I write for outlets such as the Jewish News Syndicate and the Jewish Chronicle, as well as other posts and links to my broadcasting work.
But why not subscribe to my premium service? For that you'll also receive pieces that I write specially for my premium subscribers. Those articles will not be published elsewhere. They'll arrive in your inbox as soon as I have written them.
There is a monthly fee of $6.99 for the premium service, or $70 for an annual subscription. Although the fee is charged in US dollars, you can sign up with any credit card. Just click on the "subscribe now" button below to see the available options for subscribing either to the premium or the free service.
A note on subscriptions
If you purchase a subscription to my site, you will be authorising a payment to my company Dirah Associates. In the past, that is the name that may have appeared on your credit card statement. In future, though, the charge should appear instead as Melanie Phillips.
And thank you for following my work.